MAX'S VIDEOS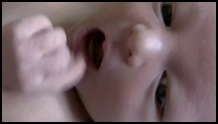 Happy after breast feeding. (The chirping is J's phone.)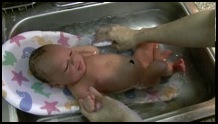 Max's first bath--in the kitchen sink.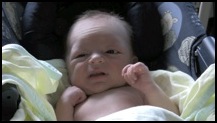 A spectrum of facial expressions. The chirping is J's phone (I'm calling her).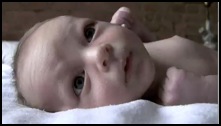 9-12-08, 3 weeks: Max's face and eyes.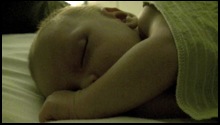 9-16-08, 3.5 weeks: High-tech sleep aid.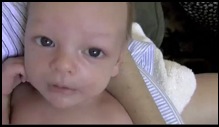 9-19-08, 4 weeks: Alert, with bonus fart.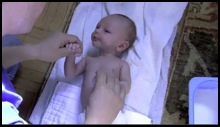 9-19-08, 4 weeks: Papa teaches Max calisthenics.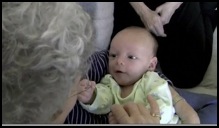 10-04-08: Max smiles for Grandma Jane.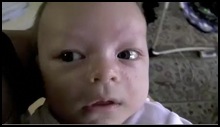 10-05-08: Max falls asleep (with Gershwin)